Let's install an ISO image file (.iso) into your VPS.
Setting on your management page of Digital Swift





After logging in your management page, click [INSTALL] button then VPS install page is displayed.


Confirmation uploaded the ISO image file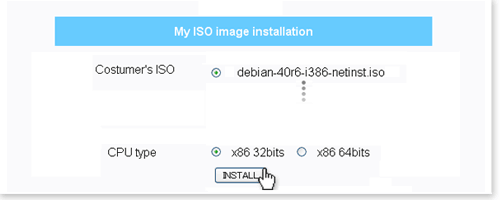 Please confirm uploaded the image file on "My ISO image installation" page and choose the OS you want to install.

Confirmation page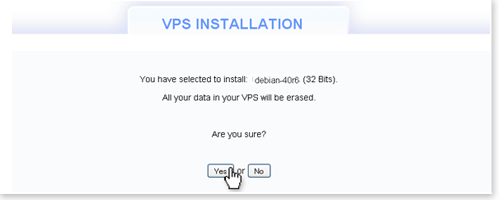 Be careful, all of the installed data already on your server will be deleted if you click [YES] button.


How to connect your VPS by VNC
Just push "Open" button for it at the right side of manager page.
If you cannot open it, please kindly try it with a different browser. For your reference, we confirmed that IE10, IE11 and latest Firefox can work without problem.
If you turn off Javascript function of the browser, it may not work well.

Go to Page3...



Last-modified: 2014-03-06 (Thu) 14:36:28